Learning how to get into computer science can be a daunting task. There are so many career paths down which a computer education can take you, so many programming languages to master, and so many skills to learn. I'll give you a basic rundown of what computer science is, along with a plethora of resources and tools to help you carve out your own pathway into a computer science career.
🔗
What is computer science?
Computer science, to put it simply, is the study of the principles and use of computers. The field uses the principles of mathematics, science, and engineering to study and develop computers, hardware, software, networks, databases–even artificial intelligence. It is a highly complex and critical field, as computers and technology have been integrated into virtually (that's a little computer pun for you there) every industry, organization, and economic center in some way.
🔗
Computer science vs. computer engineering
Computer science deals more with the study of software, while computer engineering deals more with hardware and often even bleeds into electrical engineering. Oftentimes, someone will get their undergrad in electrical engineering and either double or minor in computer science. While there can be a lot of overlap between both fields, being specific on which courses you want to take will help quite a bit.
🔗
What are the main basics of computer science?
Computer science includes:
The study of algorithms and data structures
Computer and network design
Writing code through the use of programming languages
Computer organization
Modeling data and information processes
Artificial intelligence
Computational problem-solving and implementation
Sound like a lot? Well, maybe, but learning the basics of computer science is actually simpler than you may think.
🔗
How to get started with computer science
There are lots of routes you can take to get started. Formal education is one option, as there are many different set pathways to travel, complete with prebuilt lists of courses to follow. There are many beginner computer science classes that cover the fundamentals, and as you further yourself in your chosen degree you can pepper in extracurricular courses or spice things up with an interesting minor or an ambitious double-major.
Your main choices come down to: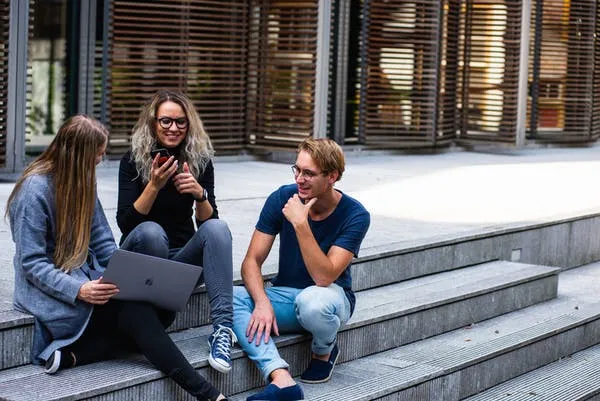 🔗
Best schools for computer science
While most schools have computer science courses, these schools are considered to have renowned programs created by experienced experts and educators. They also offer computer science degrees in person and at a Bachelors or Ph.D. level.
🔗
Scholarships: 2022 into 2023
You may think, "well, that list of schools is lovely, but I'm completely broke"! Don't worry, we have you covered–there are numerous scholarship options available for computer science hopefuls, some even covering the cost of thousands of dollars. Each scholarship has different parameters that need to be met, but scholarships are an excellent way to save yourself money (and escape the hellish void of student loan debt) if you decide to pursue a school-bound course.
🔗
Computer science for dummies
Let's say formal education isn't your style. Going the self-taught route isn't always easy, but it allows you to work at your own pace and strengthen your problem-solving skills. We will go on a quick run-down of coding languages you can focus on (and reasons why you should) before moving into resources that can aid you on your computer science journey.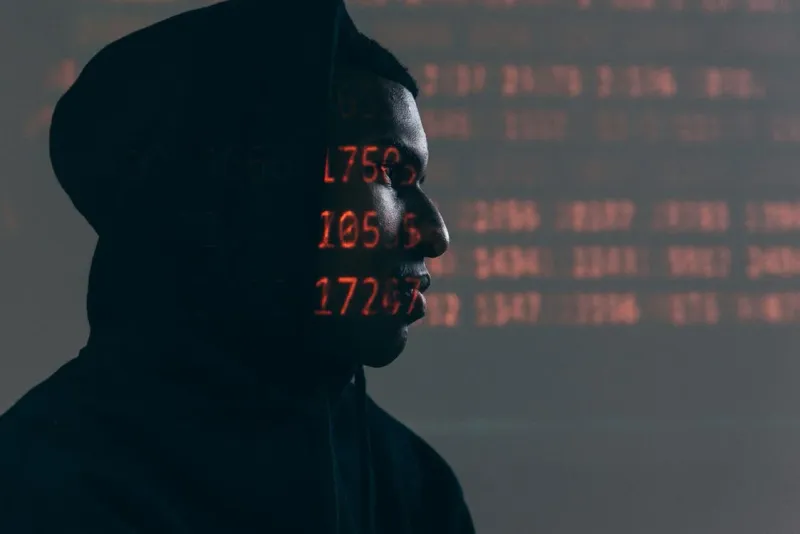 🔗
Let's talk programming languages
Where to start? With over 700 computer languages out there, it sounds impossible. However, like most things, programming languages follow a power law so there aren't that many popular ones. Anyways, we can start with some of the simplest languages to learn. There are some general categories we can use to separate programming languages into different groups: procedural, functional, and object-oriented languages.
🔗
Cornerstone languages of the web
Whatever specialty you choose, as long as it includes a visual component, CSS and HTML will likely play a critical role. Almost every site you see, and every web game you play, uses some form of CSS or HTML. Javascript is another one that can be considered a cornerstone language–or a language on which the basics of a solid programming career are built.
CSS is a rule-based coding language that describes the presentation of web pages, including layout, fonts, and colors.
HTML or Hypertext Markup Language, is the standard markup language for text files in a web browser.
JavaScript is a (somewhat) object-oriented computer programming language that is commonly used to create interactive effects on both the server and client sides. It is considered to be a core technology alongside HTML and CSS
🔗
Common programming languages
🔗
A sneak peek beyond the basics
Once you've mastered a few basic languages, you can move on to more intermediate languages. Remember, these are harder languages, many of them are meant to complement basic programming languages. So why talk about it now? While it's good to know what to look forward to in your career, it also gives you an idea of how these languages are interwoven together and build on top of each other to create specialized designs and meet specific needs. These are just a few samples of intermediate programming languages that are out there:
C++ is considered to be one of the harder languages to learn. It's an extension of the 'C' language, that is used for high-performance applications.
R is specifically designed to perform statistics work across large datasets. (Not to be confused with Ruby, which is a general purpose language).
Swift is another general purpose, multiple paradigm language developed by Apple that is mainly used for iOS and macOS.
PHP is general-purpose scripting language that is geared for web development.
SQL is a domain-specific language that's designed for managing data in database management systems.
Kotlin is cross-platform language that interoperates with Java. It is widely used for creating mobile apps on Android systems.
Matlab is a multiparadigm programming language that allows for matrix manipulations, plotting of functions and data, and uses matrix math and array orientation that makes it easy to learn for scientists and engineers; though it is not open-source, as users need to buy licenses to access it.
TypeScript is an open-source language provided by Microsoft that builds on top of JavaScript. It aim to make the JS developer experience better.
Scala is general purpose language that is designed to support both object-oriented and functional programming.
Perl is an older general purpose language that is both stable and portable.
Haskell is a general purpose, functional programming language that is designed for research and industrial applications.
XML is a markup language much like HTML but is designed to carry data, not focus on how data looks, it's not a really a programming language.
COBOL is a very old language designed for business use. It's a procedural language.
Prolog. If you've hit prolog, congrats–you've reached the harder, and more niche languages. PROLOG is a logic-based language developed by AI and can be hard for new learners to grasp because it's not procedural.
🔗
A collection of resources for learning CS as a beginner
Now that we've covered a few of the more common programming languages, it's time to move on to the next phase: actually learning how to use and apply them. For that, resources are needed. If you're looking to do independent learning, consider reading some computer science books.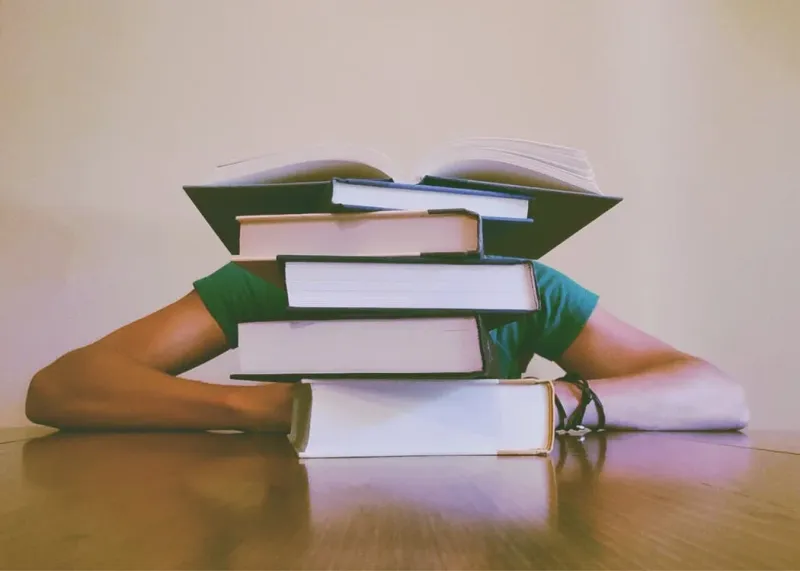 🔗
Computer Science Book Categories (Online-and Free!)
🔗
Computer Science Books (For Purchase, or Check Out at Your Local Library)
Unfortunately, not everything in the world is free. If the list above doesn't satisfy your computer science cravings, here are 25 books that are available for purchase (or at your local library).
🔗
Computer science podcasts
Podcasts are an excellent way to learn on the go. Here are a few you can check out to get yourself more immersed in the wide, wide world of computer science. That said, make sure you aren't only learning with podcasts, when learning computer science you do need to write and practice writing code yourself.
🔗
Computer Science Youtube Channels
If you're more of a visual learner, consider checking out different Youtube channels and videos. There are thousands of video tutorials for beginners with different perspectives on computer science. Here's a list of a few channels and videos to help you get started. Now, watching videos is no substitute for actual coding, but these should give you a basic idea of things you can learn (along with providing you interesting to follow tutorials).
The same thing I said about podcasts applies to YouTube videos however, make sure you're getting hands-on practice writing code and building projects. Just consuming information won't be enough.
🔗
Computer Science Bootcamps for newbies
If formal schooling and going completely self taught aren't the routes for you, bootcamps are an excellent way to achieve computer science knowledge at a rapid pace. They have shorter durations and are often very intense, though they are typically more affordable than getting a 4-year degree. Different camps will cover different materials in their courses. Oftimes, the tradeoff is that a bootcamp may or may not offer a job guarantee. When choosing a bootcamp, make sure you thoroughly inspect each one to decide if it's the route for you.
🔗
Computer science projects for beginners
Whether you get formal schooling, do a bootcamp or learn independently, I cannot begin to emphasize the importance of working on personal projects. It's a great way to build skills and prove those skills with something tangible to show for it. For a project, you can focus on what particular skills you are looking to develop. So what are some great computer science projects for newbies? Let's look at a few:
Build a website landing page
Create a platformer game
Build a multi-page, responsive website
Creating a random number generator
Real-time weather forecasting app
Library Management System
Real-time Web search engine
e-Authentication network
Build a chess game
Build a web scraper
Create a basic calculator
Make a mobile app
Flip images
Make a countdown timer
Build a drawing app
Create a book finder app
Create a Javascript slideshow
Create a to-do list app
Magic 8-Ball
Build a calendar application
Currency converter
Stock ticker
Duplicate text checker
Basic hospital management system
Task management application
If you're looking for more language-specific projects, consider checking out Javascript Projects for Beginners or Python Projects for Beginners.
🔗
Starting a computer science path
Once you've completed your schooling, or even before you've finished, start look for jobs straight away. Familiarize yourself with job requirements to find an entry level job–though some jobs and projects can launch you into intermediate level jobs. The outlook for computer jobs is bright, and with the proper set of skills learned, (and a brushed up resume) you should be able to find a job in no time. If you're unsure of what jobs to look for check out some of our other articles for more insight.
🔗
Can you really learn computer science?
Computer Science is, overall, a blend of math and science, of soft skills and hard skills, all it's all tied together to keep our apps, phones and computers running. Pursuing computer science requires you to become a rapacious learner with an insatiable curiosity and a strong propensity for problem-solving. Even if you think of yourself as a computer 'dummy', if you invest the time and effort, computer science will reward you, whichever path you choose to pursue.
Good luck!!!