We think learning is better with friends! For every person you invite to join, you'll both earn some free gems. As soon as your friend signs up, we'll credit each of your accounts with, at the time of writing, 150 gems.
How to Invite Friends
Follow these steps to refer your friends directly from the app.
Click the Store tab on the left
Click "Invite friends, get free gems" from the bullet list
Copy your unique invite link and share it with as many friends as you want
When friends sign up, you'll both receive free gems
Learn Go by writing Go code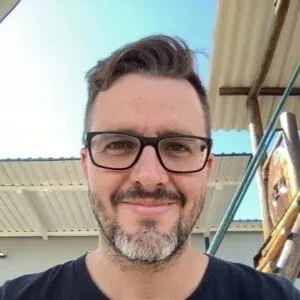 I'm a senior engineer learning Go, and the pace of Boot.dev's Go Mastery courses has been perfect for me. The diverse community in Discord makes the weekly workshops a blast, and other members are quick to help out with detailed answers and explanations.
- Daniel Gerep from Cassia, Brasil
What are gems?
True to our goal to gamify the experience of computer science education, we've implemented a popular feature that many videogames take advantage of, virtual currency. At the time of writing, gems are basically a clout score - they show off how much you've learned and engaged with the curriculum. We have plans to release ways to spend gems on rewards in the future though, so stay tuned.